Image Found : http://www.bbc.co.uk/london/content/images/2005/04/27/1940s_house_10_225x300.jpg
Inside a 1940's house , the radio is the main part of the room as people would be listening to music, news and war reports .
Image Found : http://i.dailymail.co.uk/i/pix/2011/07/20/article-2016667-0D13A42500000578-87_470x649.jpg
Although this is London during the bombings these are the buildings that society would have been living in , also the hazy skys are represented in 1984.
Image Found: http://i.dailymail.co.uk/i/pix/2010/12/28/article-1342305-005F6DAC00000258-968_634x835.jpg
This is pictures is what i think Orwell was trying to reflect in his description of the Proles housing and location . This is the pat of Oceania which gets bombed and has hole of plaster dust and rubble left from previous bombs.
Image Found : http://www.hm-waterguard.org.uk/Custom%20House%20-%20London%20-%20c1930%20(from%20Lower%20Thames%20St.jpg
This image shows an image of a street in London thats has not been bombed , I imagine the streets of Oceania to appear like this where the Inner Party lives .
Image Found : http://www.nigelofbermondsey.com/nigelofbermondsey_wp/wp-content/uploads/2013/01/Senate_House_UoL.jpg
The building George Orwell based the description of the Ministries .
Senate House building now part of the University of London.
It is clear in th ebook that this is the building , the vast pyramid shapes and thousands of glass windows.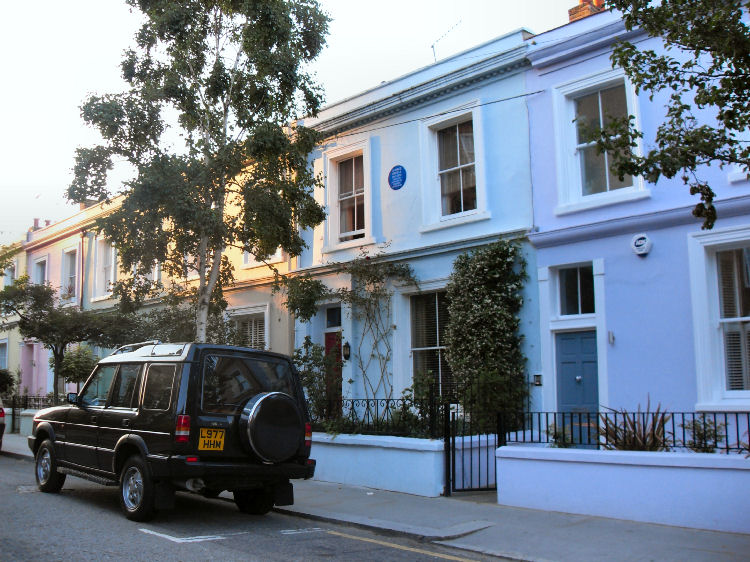 Image Found : http://www.knowledgeoflondon.com/images/orwellw11.jpg
This was George Orwell home in London .